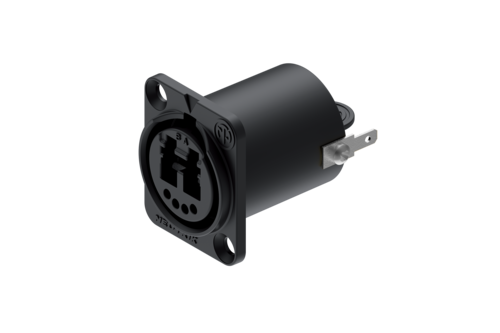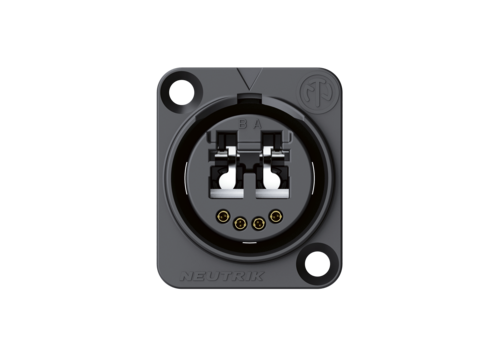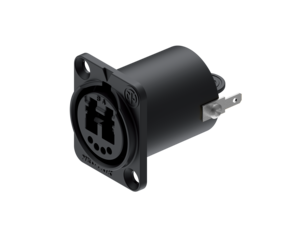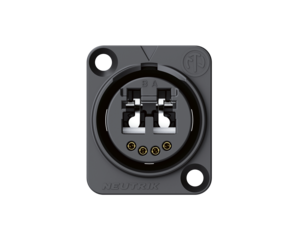 NO2-4FDW-1-A
Chassis connector with black chromium plating, 4 solder contacts, 1 LC-Duplex feedthrough socket and 1 shell ground contact (for SMPTE cable shield), waterproof acc. to IP65 ingress protection in mated condition with SCDP-*.
The chassis connector acts as a "feed-through" allowing simplified installations by connecting a conventional LC-Duplex on the rear. It is built in the standard D size shell and features an automatic sealing cover for maximum dust and dirt protection and a Push-Pull locking mechanism for safe connection.
Not compatible to SMPTE 304M standard. Suitable for indoor (studio) camera links considering specific conditions acc. to IEC 60664-1 like pollution degree 1, overvoltage category 1 and rated voltage.