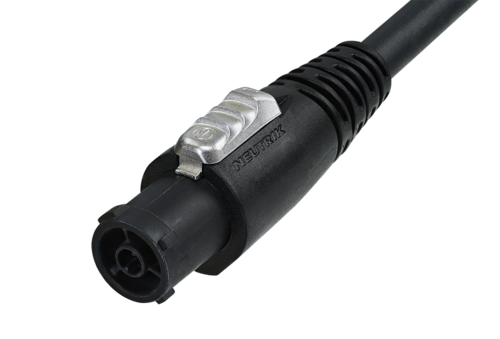 powerCON TRUE1 Power Cord
Ready-made overmolded power cord in protection class IP65. The cable utilizes standard duty cord with 3 conductors with cross section 1.5 mm2 or AWG 12.

The cables are equipped with overmolded Neutrik powerCON TRUE1 NAC3FX-W or NAC3MX-W. The other end is open for termination of local connectors. Overmolded local connectors on request. The cables are available in different lengths.