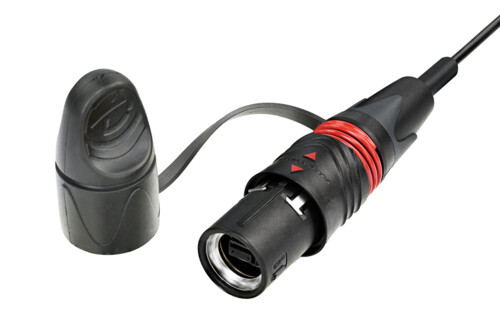 opticalCON MTP® 24 LITE
24 channel MTP® based fiber system, improved bending performance due to new tactical fiber design, black matt outer jacket, available in multi- and single-mode (PC or APC).
Besides extreme applications there is also a demand for quality fiber connections for semi-rugged applications as e.g. patching or permanent installations. Such applications require a focus on costs and a sealing shutter is not required. The opticalCON MTP® LITE offers high performance and a cost effective, compact, and light weight design. It is fully compatible with the standard opticalCON MTP® chassis connector.