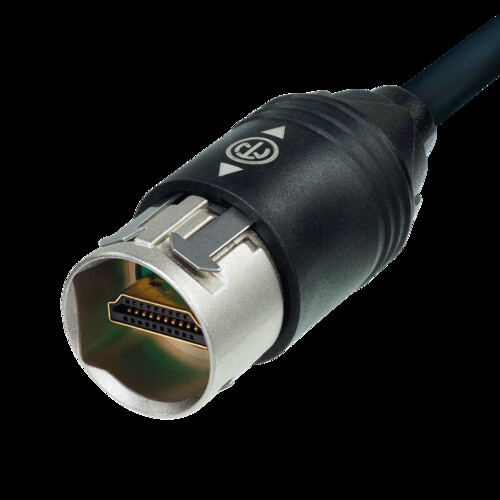 NKHDMI-*
The HDMI patch cables with overmolded flex relief and rugged metal cable carrier fit and lock with NAHDMI-W-*.
The cables are available in 0.6 m, 1 m, 3 m, 5 m and 10 m cable length.
Neutrik's HDMI solution for the transmission of any digital TV and PC video format including high-definition video (HDTV) can be integrated in networks very easy.