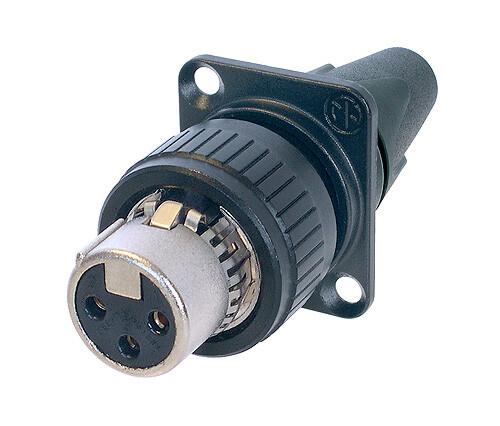 NC3FDX-EMC-Spec
3 pole female EMC-XLR cable connector for panel mount
The EMC-XLR Series is a specifically designed version of the XX series to give enhanced RF screening for critical applications in live performance and recording where there are particular problems with radio transmission or mobile phones. The design guarantees a continuous RF shield connection from the cable to the chassis connector housing via a circular capacitor around the cable shield. The circular capacitors act as high-pass filter with a cut-off frequency around 10 MHz.
An EMI suppression ferrite bead with 24 Ohm at 1 MHz between pin 1 and the cable screen provides a low-pass filter for improved RF rejection.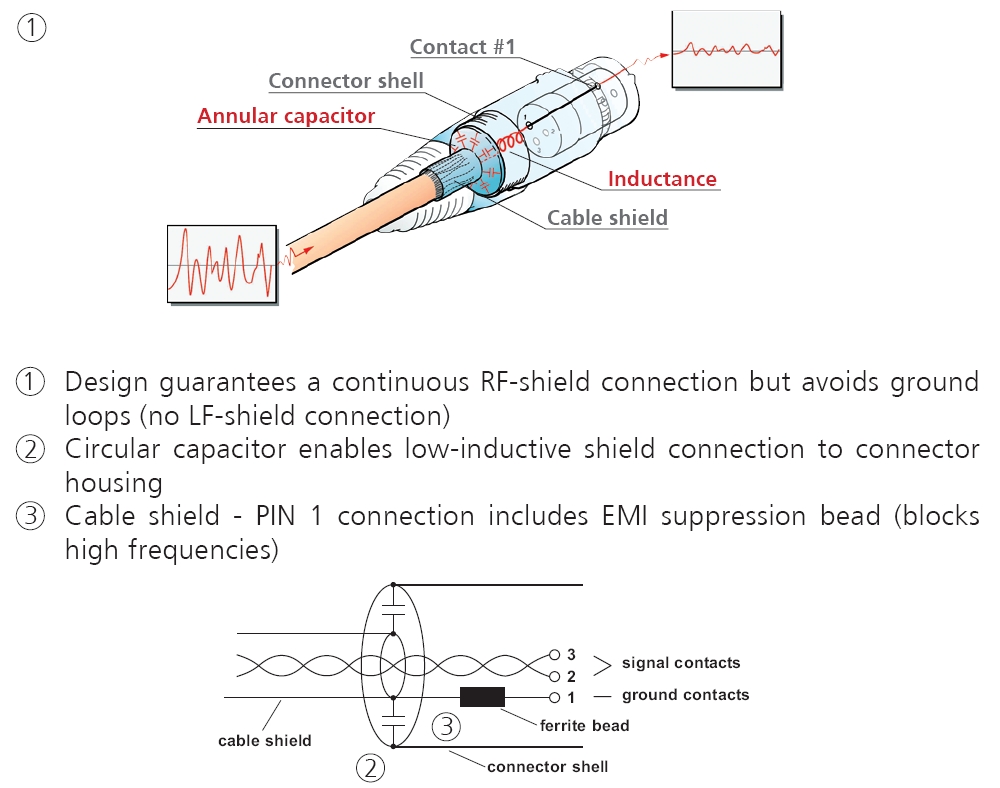 For panel mount application of the EMC XLR we are offering a special cable version with D flange to mount it into a panel. This panel mountable connector is available as female cable connector only and features the same specifications as the NC3FXX-EMC. It includes the locking nut of the NC3FX-Spec for secure fastening of a gooseneck for instance. For larger panel openings an additional round flange with a diameter of 63.5 mm including mounting screws is available.