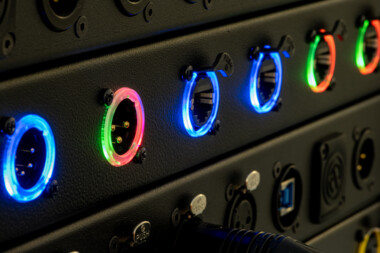 halo series
Innovative XLR A-series chassis versions with patented "halo" light ring and an asymmetrical and non-metallic ESD latch (ESD = electrostatic discharge).
The illuminated ring can be used to attractively indicate signal transmission and connection status or phantom power via one or two SMD LEDs provided by the customer on the circuit board. The large latch is also easy to operate and saves vertical space due to its asymmetrical arrangement.
Individual product sites to follow soon.
5 Products