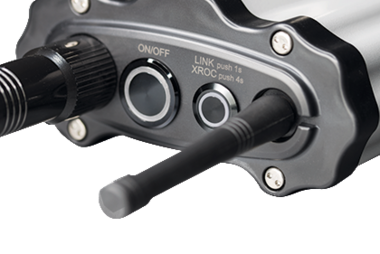 XIRIUM PRO US System Components
*DISCONTINUED*
XIRIUM PRO combines digital transmission facilitating the highest possible sound quality, reliability, and outstanding performance in one unique solution. As a true replacement for cable bound systems it eliminates the often difficult and time consuming task of running cables.

Audio transmission with the quality of a recording studio – without compression
With DiWA (Digital Wireless Audio) Neutrik has developed a technology for digital data transmission achieving high fidelity without data compression. A digital, uncompressed audio stream of 24 bit/48 kHz requires a bandwidth of 1.15 MHz. Such an amount of data can not be transmitted in the UHF band without using a compander. By choosing the 5 GHz band XIRIUM PRO provides 20 MHz bandwidth. Despite employing wireless technology, audio signals are transmitted at the level of quality found in a recording studio.
9 Products