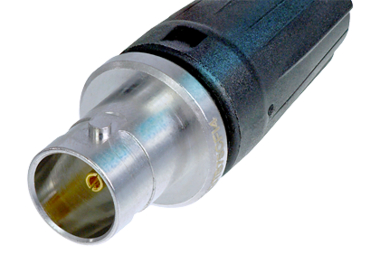 rearTWIST cable jacks
Neutrik's BNC tiny cable jack is based on the rearTWIST principe and is suitable for thin coaxial cables (2.5 - 3.8 mm cable O.D.). The cable jacks endue the reliable bayonet locking which can be turned form the back so that there is less engaging torque. This guarantees easy access even in high density applications. The tiny cable jack is the perfect solution for extensions and Y-cables.
Like all Neutrik BNCs it offers a true 75 Ω design and is perfectly suitable for HD applications.
3 Products